Segway Tour Booking
Fun and smart tourist routes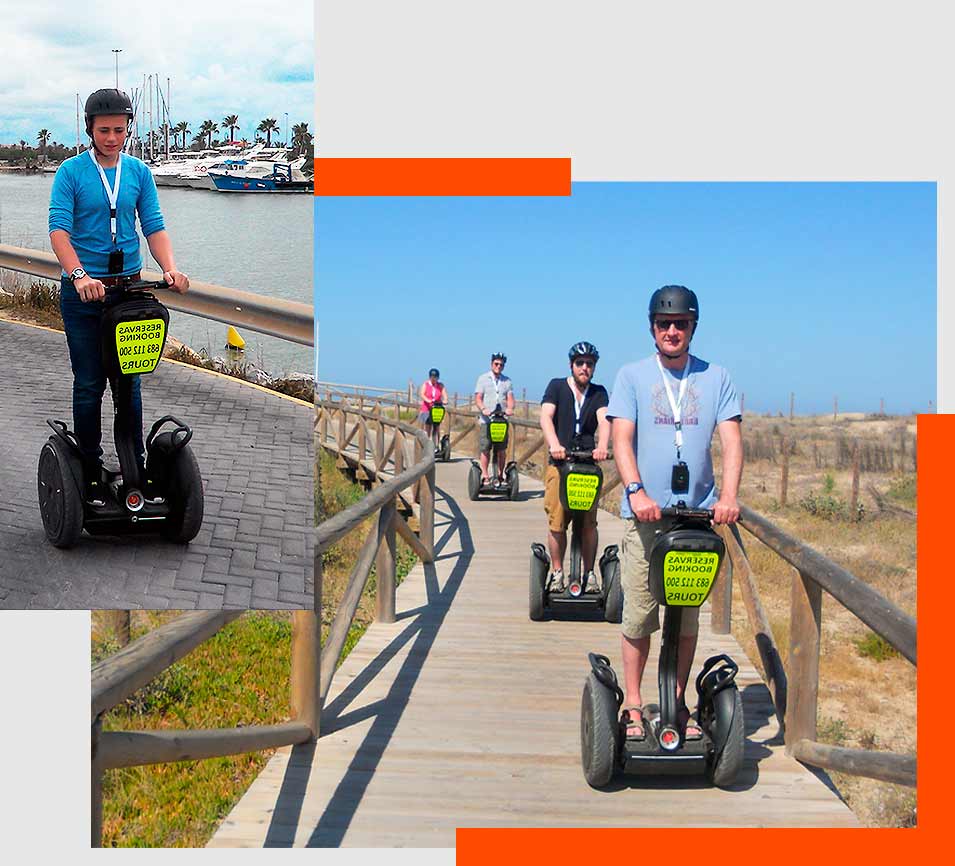 ---
Segway Tour
from 39,50€ 
Funny and original tourist routes
---
Get to know Guardamar in an original, ecological and fun way! Book your Tour from 39.50€
Controlled easily with the movements of your body.
Still you haven't tried it?
And ever wanted to ride one?
With a previous training and accompanied by an experienced monitor who will explain the history of our town, you will have the opportunity to enjoy the places offered by Guardamar driving one of the most special vehicles of our company. (Included in price)
Sightseeing on Segway has many advantages:
They allow to enjoy the city with better visibility and perspective.
It is fun and you do not exhaust yourself with the visit, allowing you to do other activities.
The security is total since the computer of the vehicle limits the speed and risks.
It becomes a unique experience that you will like to tell your friends.
It is a tourist adventure not to be missed.
Check the availability calendar and select the date to make your reservation.
Segway Tour Rental Terms
---
Minimum age to rent a Segway: 16 years.
Minimum 2 people and maximum 5 for a Segway Tour.
Private tours with qualified monitors.
Two possible timetables for the Tours.
You can only do one Segway Tour at a time.
Routes are approximately 1 hour.
---
Segway Tours Availability
Previous training
Easily controlled with movements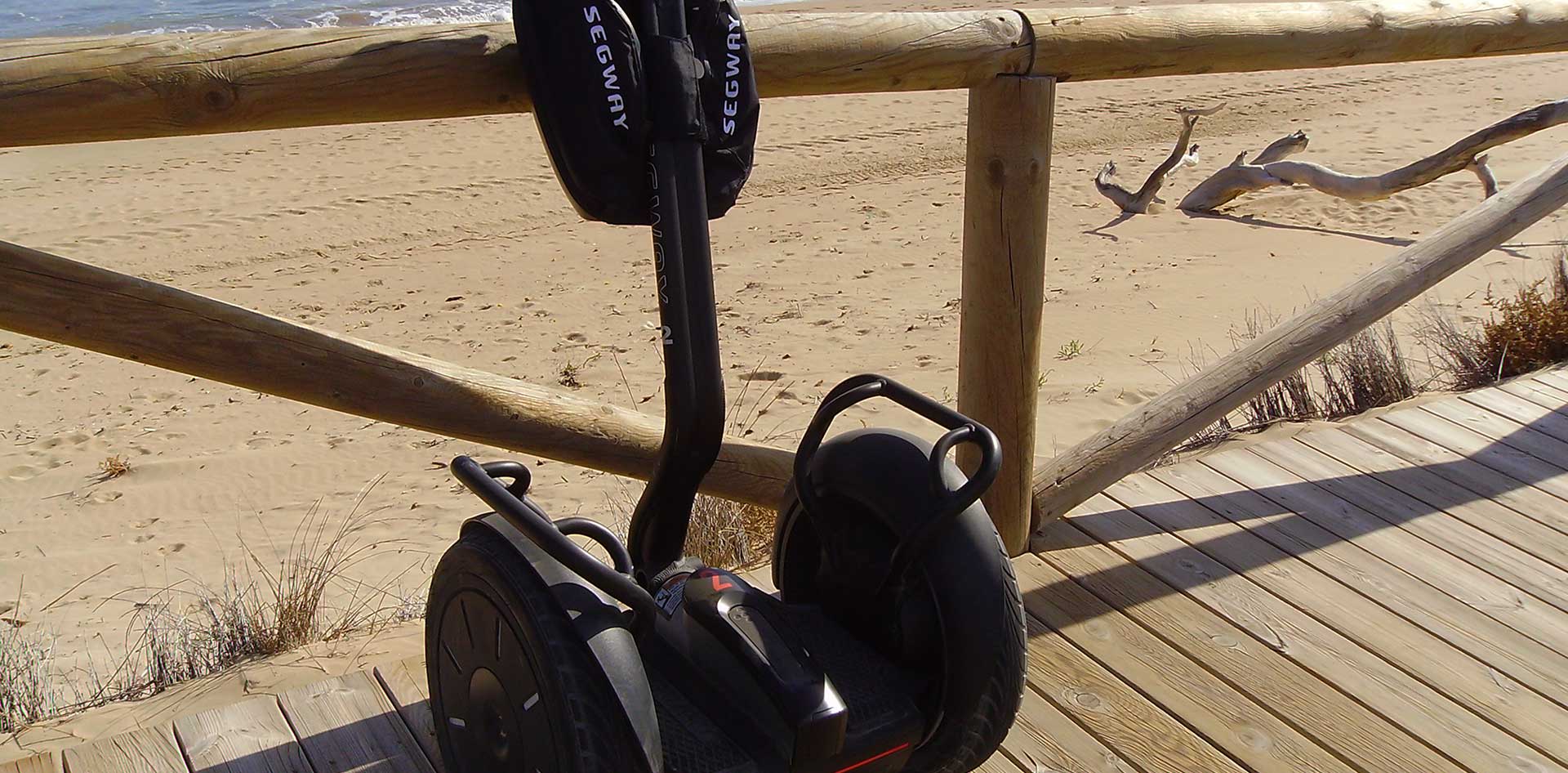 Limited Speed
Total security thanks to the onboard computer
---
Get to know Guardamar
Enjoy Guardamar and its surroundings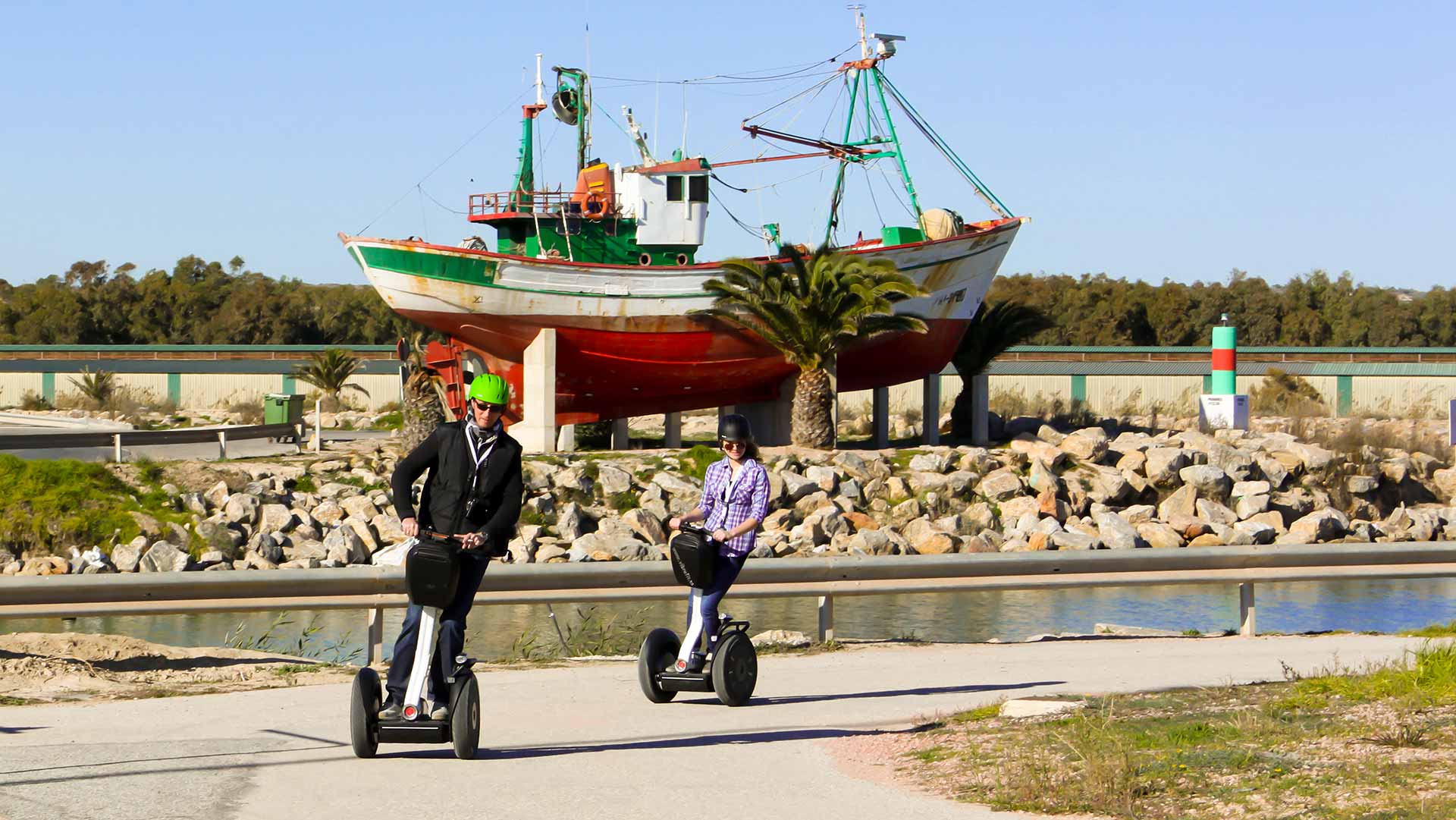 Fun visit
You will not exhaust yourself with the visit