Adventures at Sea
Cool off and have fun with our water activities
---
Jet Ski tour
without license
Learn or enjoy driving
---
With no need of licenses or experience, come and ride the waves and see the amazing views off our coasts.
Under supervision one of our professional monitors from the port, you have the chance off riding them for 30 minutes or 1 hour and seeing 11km off our beaches.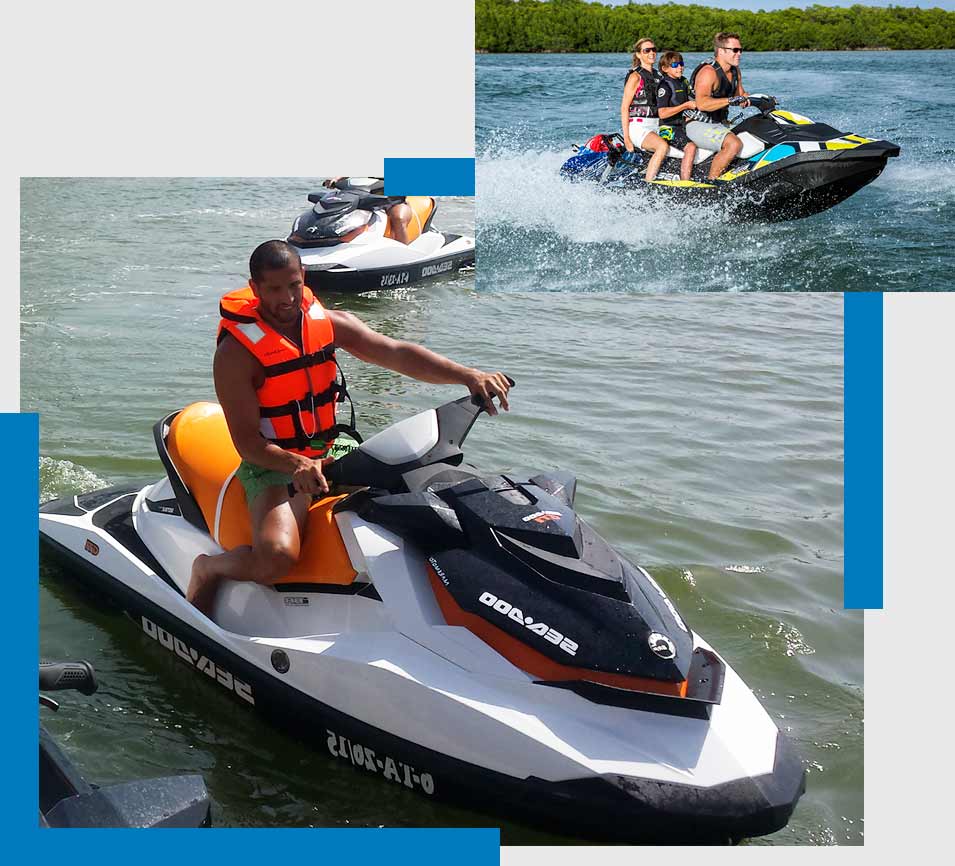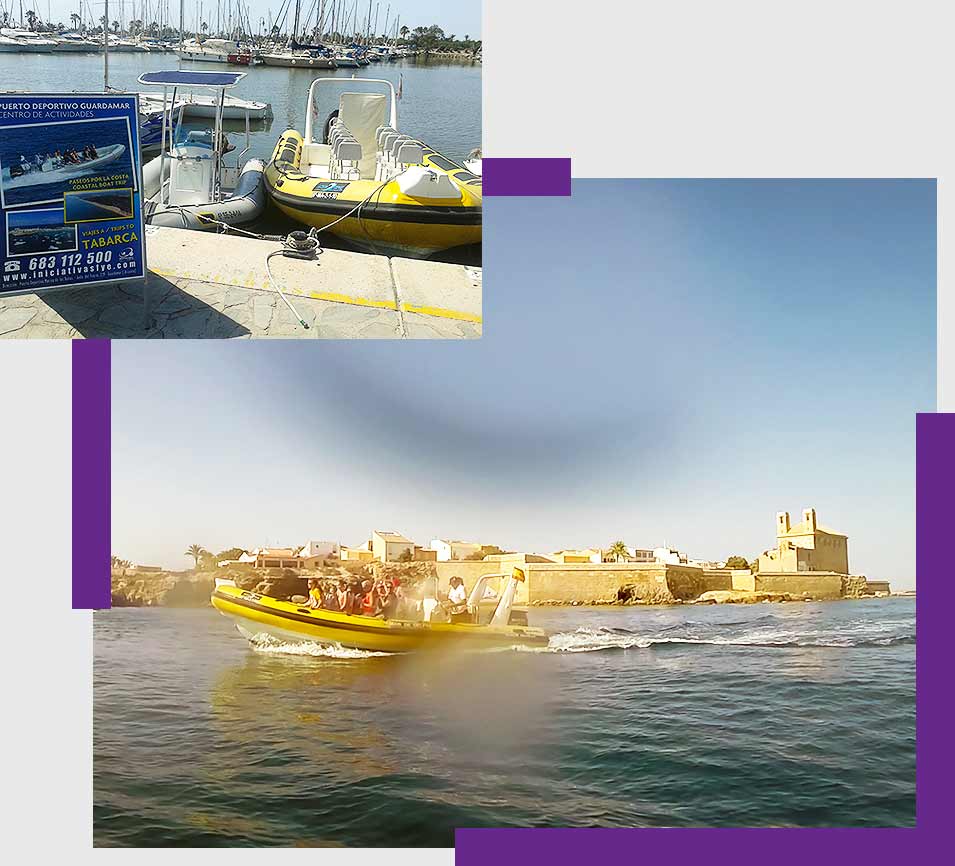 ---
Day out at Tabarca Island
airboat
Exclusive up to ten people
---
Every morning an Air boat leaves the port of Guardamar heading to the Island of Tabarca, it has a maximum capacity of 10 people and has 350 horse power.
Once in Tabarca you can snorkel in it's tropical coral reefs that are stunning, or maybe just chill the day at the beach.
You should try the famous rice and fish dishes at the restaurants on the island, they are some of the best of the province.
---
Coast views with boat ride
inflatable boat and boat
Unique landscape
---
Would you like to take a boat ride and see the beaches of Guardamar all the way from the sea?
You have 2 choices: Airboat that has a maximum capacity of 10 people or our 8 meter boat that is very pleasant.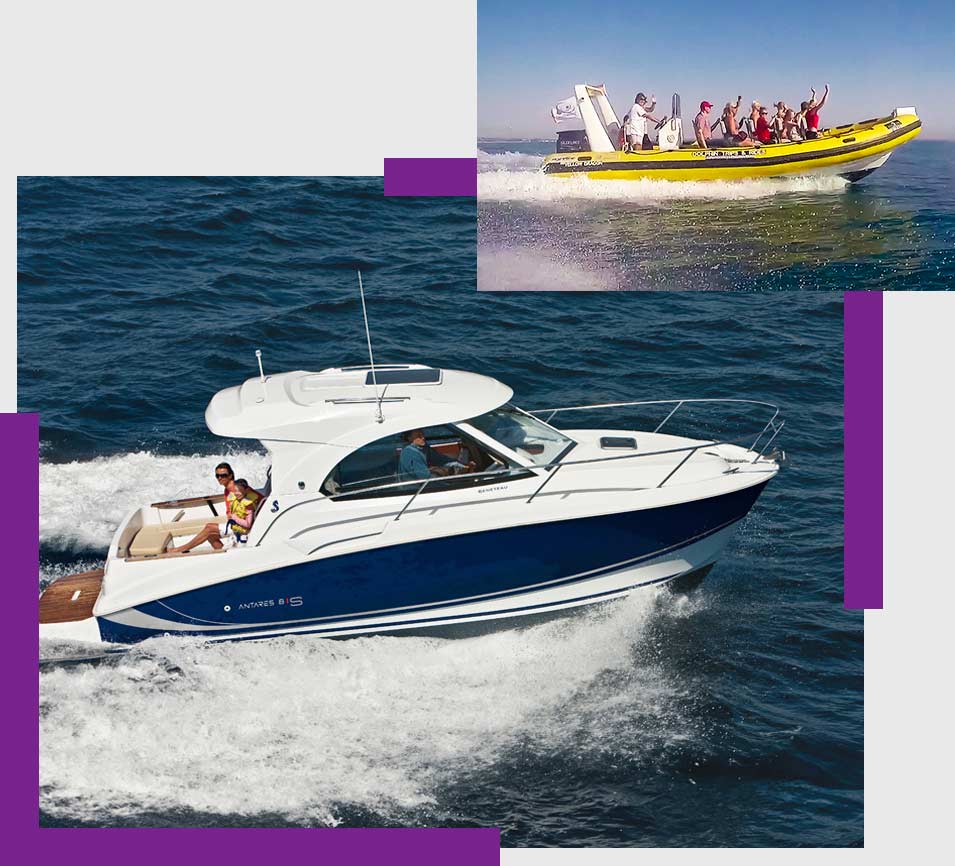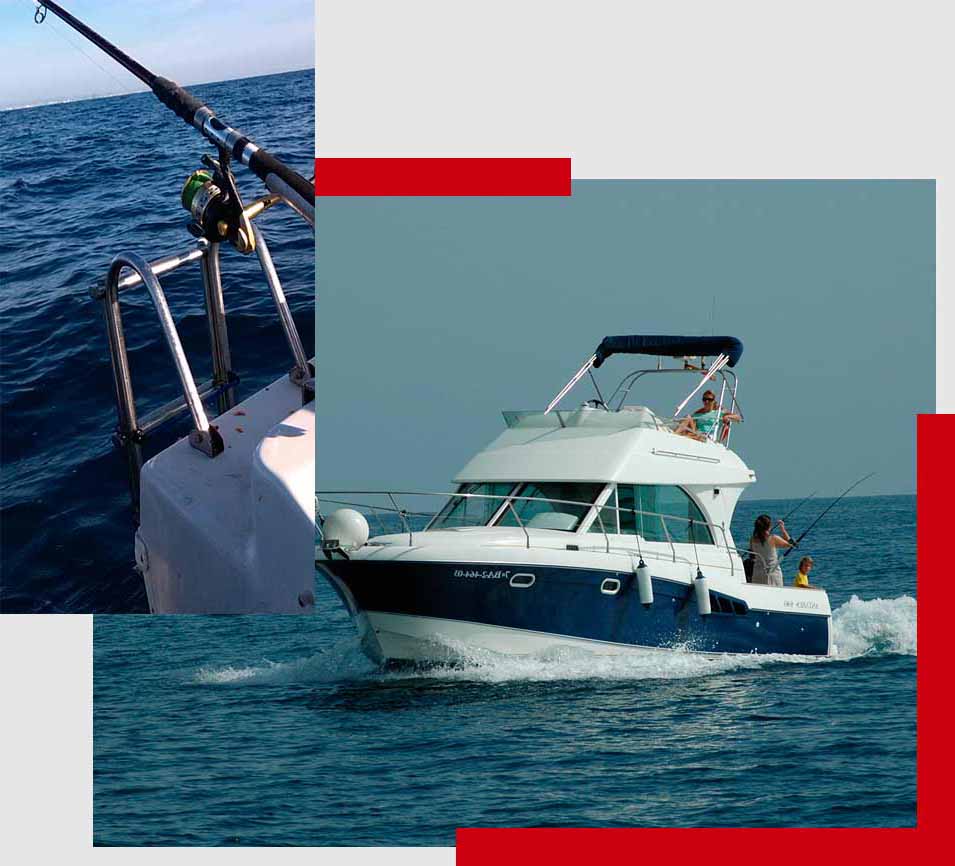 ---
Fishing
a relaxed day at sea
Fishing: Boat in motion or boat stationary
---
A day of fishing is always good.
Feeling stressed out? Want to relax for a day with one of the most fascinating sports?
Going fishing once in a while always comes in good! You pick what type of fishing you want to do: Boat in motion or boat stationary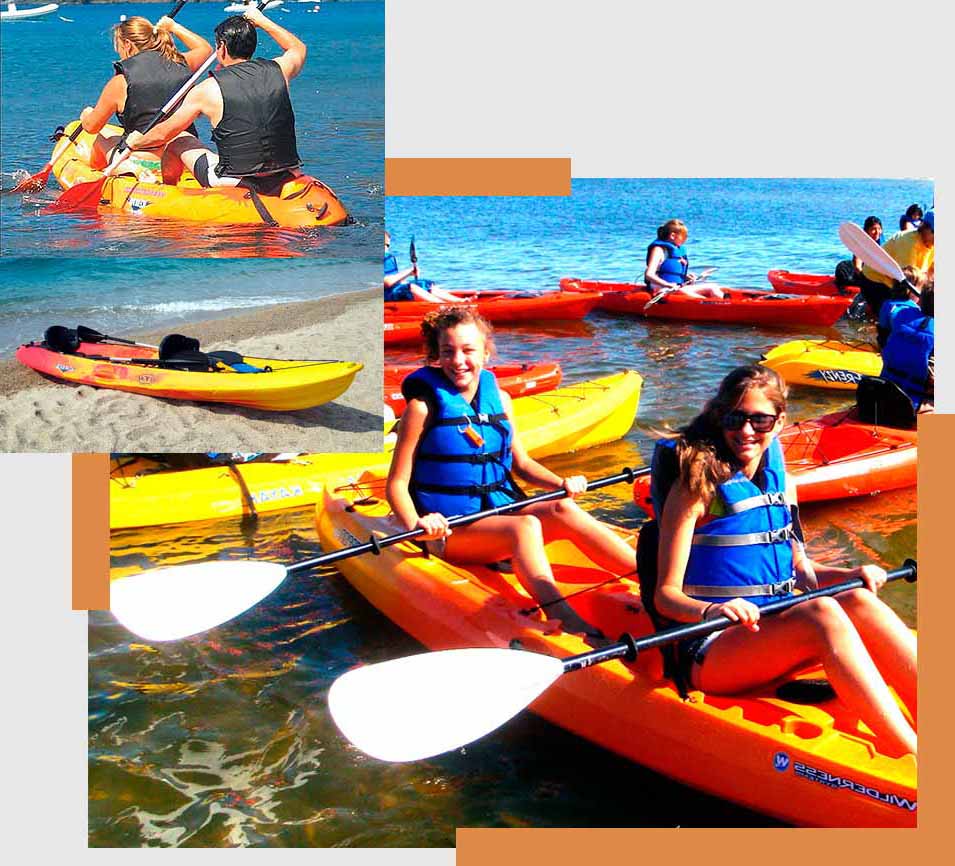 ---
Kayak Rental
single or double
A new adventure
---
The Kayak is a type of canoe that holds up to 4 people.
The Paddler is seated and oriented towards the direction that they want, propelled with a double blade paddle.
The design is very easy used and suitable for all ages.
---
Rent Paddle surf
relaxing adventure
A new experience
---
Get started with some off our new Paddle surf boards, you will be able to navegate the waters just of the beaches.
Paddle surf is the new sport on the block and everytime it's more popular.
You will only have to go to our market stalls we have on the beaches or if you want to try them on the river from our stall at Port Marina next to the dunes.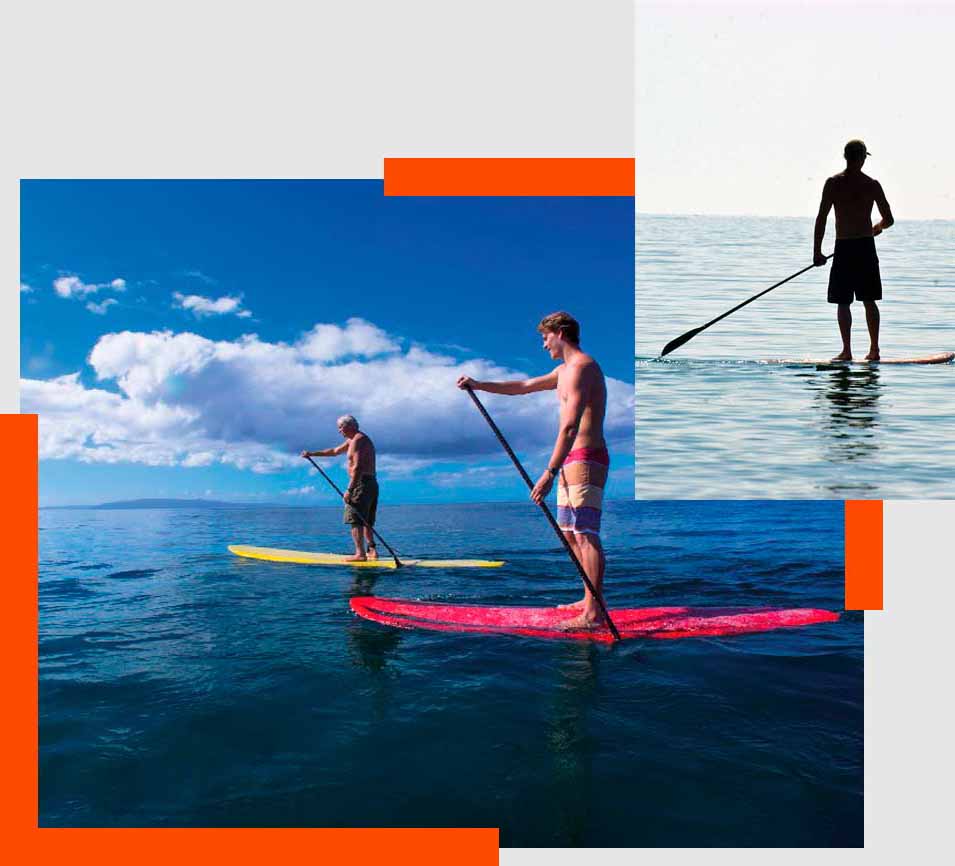 Adventures at Sea
Cool off and have fun with our water activities